Travelers planning a trip must perform due diligence with the task of choosing a dependable travel agent. This becomes crucial when the planned trip is to Antarctica. The harsh and unpredictable weather and remote and inhospitable geographical conditions of the region demand that experienced and capable people handle the affairs of an expedition, be it by air or sea.
Choosing a dependable travel agent is a tricky job as there are a dismayingly large number of travel agencies out there. Anyone with a little knowledge of Internet ticket booking and awareness of travel destinations can set up a travel agency. It is hard to expect quality and dependable service even from registered travel agencies. The registration process is simple and doesn't require much more than filling out a simple form and paying fees. Airliners and cruise liners' affiliations are also meaningless. Let the lure of visiting the White Continent not make you overlook some basic factors in choosing a travel agent. If I were traveling to Antarctica, these are the things I would be concentrating on for selecting a travel agent.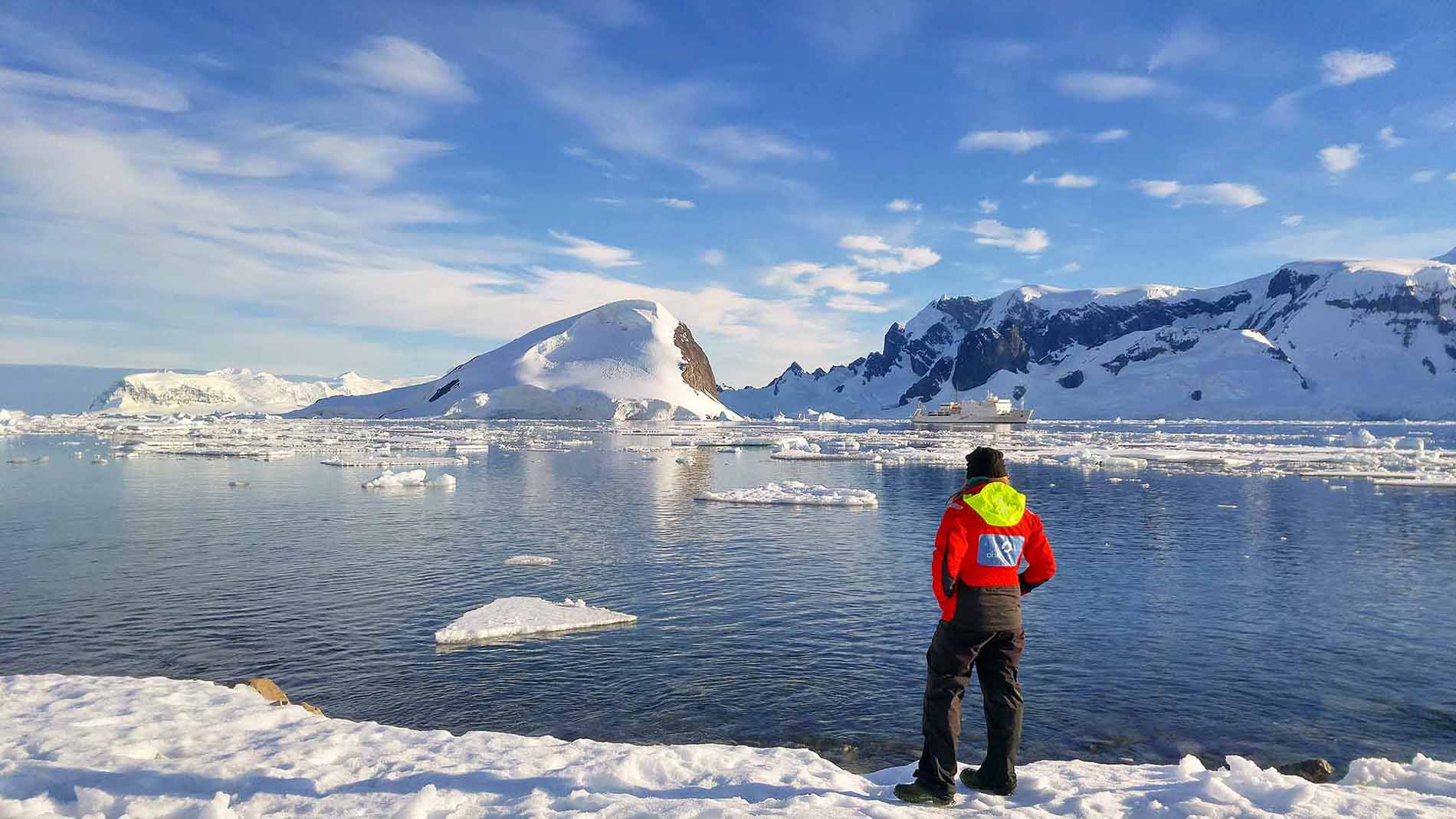 Reputation
This is the prime consideration while choosing a travel agent. Usually, the more reputable a travel agency, the better is its service. Ascertain whether it's lower cost or quality service that makes a particular travel agent special. Your target is clearly reputation based on the dependability of service. Cheap and best are not always applicable. You don't drive the cheapest car, don't wear the cheapest dress, and don't eat out in the cheapest restaurant. So why choose a travel agent that specializes in providing cheap services. You are going to Antarctica, remember. Everything should be top-notch. It would help if you concentrated on getting that. Getting better rates becomes secondary to getting top equipment, facilities, and services.
People assume that the longer a travel agency is in business, the better their service will be. This is purely a common assumption, and there are no statistics to support this. Not how long the travel agency has been in service, but how well it serves travelers now should be the question uppermost in your mind. The fact is that there are many old travel agencies on the verge of running out of business, and many new travel agencies are offering better services with newer and appropriate policies. Reputed, experienced, and efficient should be the preferred criteria of your choice. Equally important is to choose tour operators that specialize in expeditions to ice-covered lands like the Arctic and Antarctica.
Check with Friends, Clients, and Suppliers
The best opinions that you can get are from trusted friends and associates that have traveled to Antarctica. If you can tolerate a little exaggeration or understatement, you will get honest opinions from them. However, don't take a single emphatic recommendation as to final. Check and verify with others about any recommendations. Find from the recommended travel agent if they are giving any benefits to clients for bringing in referrals. Make sure that your friend has not referred you mainly to earn benefits for himself.
Get a list of existing clients and suppliers from the travel agent to verify its claims. Find out how the travel agency performs on a bad day. Be careful as it's natural for a supplier to say only positive things about a travel agent if the latter is the former's client. You should contact a reliable and reputable supplier to establish the truth whether or not the travel agent does business with it. Clients can better testify about the veracity of the claims made by a tour operator. Get an exhaustive list of clients so that the travel agent will not know which ones you will contact. If you are taking the contact address of a few clients, then contact them right away so that the travel agent gets no time to tutor clients and dress up testimonies.
Dependable Team
The competencies and expertise of the expedition team are crucial to an Antarctic expedition. In the unending stretch of ice and cold water, you have only them to ensure your safety. A dependable team should comprise at least one veteran captain having several expedition experiences, expert sailors, environmentalists, geologists familiar with the continent's topography and specializing in glaciology, oceanographers, marine biologists, polar scientists, and polar educators. All the above people need to have previous Antarctic expedition experience. Make sure that the team has all the qualifications and experience to make your expedition a safe and enjoyable one.
Sturdy Ship
Special attention must be paid to the kind of ship the travel agent will put you on and the team that will lead the expedition. The ship must be in top condition. It must have all the latest communication tools as well as expedition equipment. Find out how well the ship can cope with disaster?
Ask the travel agent which cruise liners are listed in their agency and how many voyages the cruise liners have made to Antarctica? The more successful voyages made by a cruise liner, the better – the rule is simple. Is your travel agency offering good ice-breaking ships or ice strengthening cruises? If you are more adventurous, you should prefer the ice-breaking cruises as they will take you to places that just ice-strengthened ships cannot take. Ask the tour operator what kind of logistics the ships offer (zodiacs and helicopters). What kind of gear and equipment do they make available on the ship? Will the ship have qualified guides, naturalists, geologists, and sailors to make the expedition safe and successful?
Some More Q$estions to Ask the Tour Operators
There are expeditions led by people that have explored the entire Antarctic. Your expedition can benefit immensely from the knowledge of such people. Find out whether the tour operators are members of the International Association of Antarctic Tour Operators (IAATO). IAATO is a private body, which has laid down the rules to be followed by tour operators while going to Antarctica and about conduct on the continent.
Ask the travel agent this precious question, "what service do they offer which any other agents do not or cannot offer"? Compare the results and answers of the travel agents and go for the most reliable one.
If you plan to fly over part of Antarctica, then find out from the tour operator whether the pilot and crew members have the previous flying experience to the continent. Some travel agencies make sure that the airplane captain has flown to Antarctica at least once before.
These are just five basic factors you should consider when selecting a travel agent for an expedition to Antarctica. There are more things that you should take into account while doing the due diligence in this regard. Look upon the Internet and guidebooks to cover all the aspects to ensure that you have taken utmost care in selecting a travel agent. Do not always trust what is posted in forums without cross-checking. For that matter, trust advice or information only when they come from an authentic and reputed source. Cross-check them to be sure. Have a safe and happy voyage.
Doug Dvorak is the CEO of DMG Inc., a worldwide organization that assists clients with productivity training, corporate humor, and workshops, as well as other aspects of sales and marketing management. Mr. Dvorak's clients are Fortune 1000 companies, small to medium businesses, civic organizations, and service businesses. Mr. Dvorak has earned an international reputation for his powerful educational methods and motivational techniques and his experience in all levels of business, corporate education, and success training.